DECEMBER 2019 – Ripple Social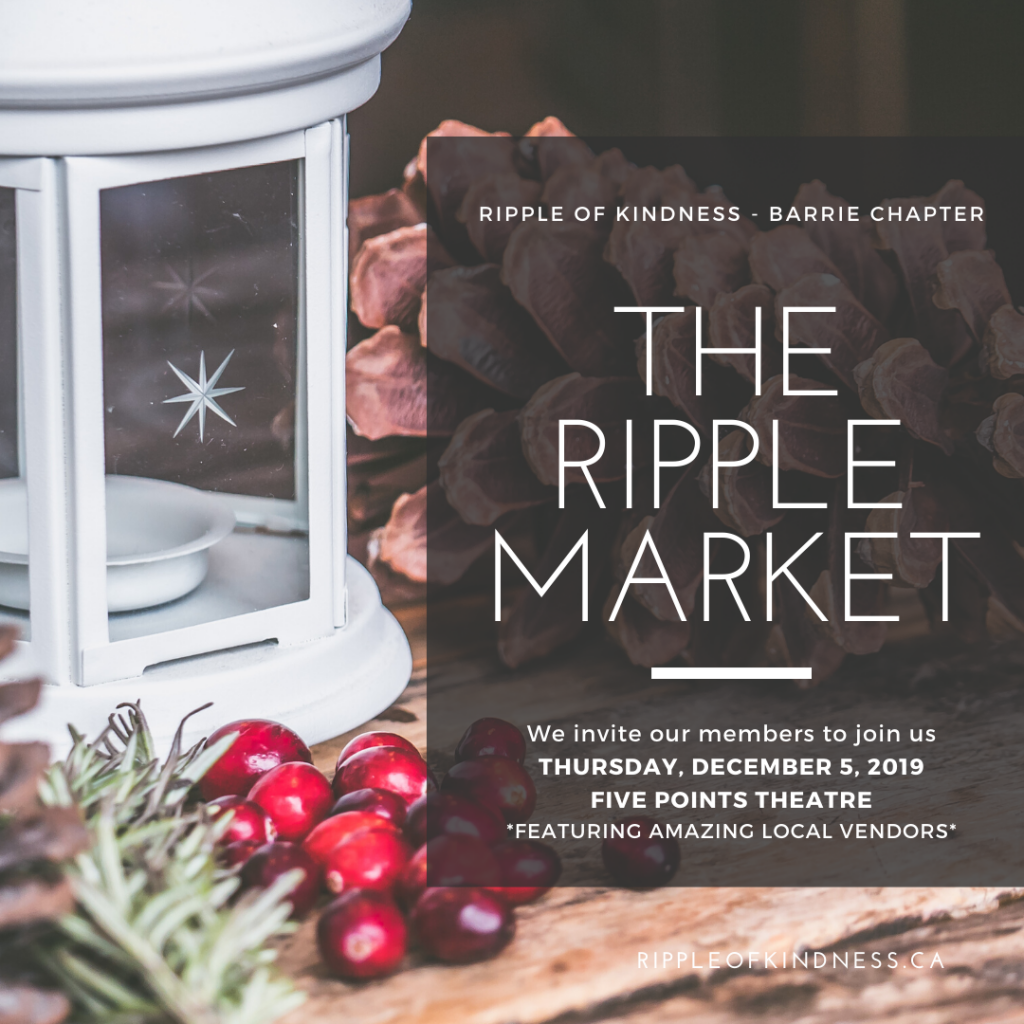 DATE: Thursday December 5th, 2019
VENUE: Five Points Theatre – 1 Dunlop Street West, Barrie (PARKING is free after 5:00 pm downtown Barrie)
TIMING:
6:15 – 7:15 PM Registration/Social
7:15 – 7:30 PM Barrie Food Bank presentation
7:30 PM Shopping, Shopping and more socializing.
THANK YOU to our Ripple members for making this night possible! To see our December Social Sponsors, head over to our Sponsors page.
EXTRA KINDNESS – kindness is always better when it's rippled.
To continue with our mission, we have decided to partner with "People Fur Paws", a local group that is gathering items for Barrie OSPCA, Street Cats and Furry Friends for the December social. {dog/cat toys, paper towels, gently used towels, sheets and blankets for OSPCA kennels, garbage bags, hand and dish soap, dog beds, Dog and Cat food, gift cards for Walmart/Canadian Tire/Dollarama]